It just seems that there are a lot of bars in Moscow today. In fact, Moscow is only on the 11th place in Russia by the number of cafes and restaurants, while the number of inhabitants is from 12 million to 15 million (according to various estimates). Moskvich Mag invited the architect and owner of Parka bar, Aprol bar, Prscco and Hachiko Valery Lizunov to write about how to open his own bar and why Moscow needs it now more than ever: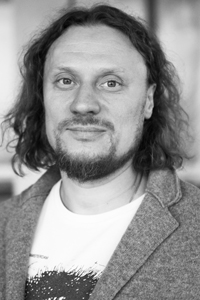 — Today, a good bar is a place of power for everyone who experiences stress and anxiety. And not at all because there you can get drunk and disconnect from reality. Gone are the days when drinking establishments were exclusively dominated by alcohol. The level of beverage consumption culture has become noticeably higher. Bars become points of attraction for those who want to socialize and spend time among people who also need peace.
In other words, a bar is a kind of ark, where, like on an airplane, in case of an unusual situation they will give you a mask and say: "Breathe calmly" – they will pour it, warm it up and listen to it. This is confirmed by the idea of ​​the Plan to Drink bar, the interior of which we did in the bureau last year. Now many in Moscow are in just such a state – we all need a plan on how to maintain peace of mind.
Therefore, for those who are thinking about opening their own institution, the time has come for good opportunities. At the moment of a difficult situation, people become in dire need of places where something can be replaced. Not without reason, during the crisis, the restaurant industry is experiencing a surge – sales and the number of visitors, including regular ones, are increasing. According to the Moscow Department of Economic Policy and Development, in June 2022, Moscow catering revenue increased by 64.4% compared to June 2021. Moreover, the June turnover even exceeded that of December last year, which was the most profitable month in the last three years.
But before you open your bar, you need to decide on a priority goal – do you want to make a party for your own or build a business? If this is the first option, then be prepared to constantly invest your funds so that the institution continues to function. If we are talking about business, then I think I will not surprise anyone with a simple piece of advice – first determine the target audience of the future bar, and also analyze the location – what are the flows of people, who will be comfortable visiting it, what is important for this area, what is already nearby .
Then the fun begins – you need to develop a concept, design, menu, taking into account both the needs of your future visitors and the offers of your competitors. We took all these steps, opening Parka bar, Aprol bar, Prscco and Hachiko on Pyatnitskaya Street — it is obvious that these establishments have different concepts and are designed for different audiences. The result is a small bar cluster (Plan to Drink, by the way, is also around the corner), covering the needs of most potential visitors who find themselves in the Novokuznetskaya metro area in the evening.
I noticed that the premium format is now in great demand. Restrictions on travel abroad and the withdrawal of some companies from the domestic market brought to life Moscow's need for new high-quality projects. It is still developing in the restaurant segment, but bars are next in line. Therefore, today I would bet on gastronomic bars. Firstly, if you offer the client not only a good bar list and snack menu, but also dishes that go well with drinks, then guests will want to stay longer. Or maybe come a second time to try something that they didn't have time to.
Secondly, such bars are less expensive than full-fledged restaurants, so they can be a good entry point into this business. Here you do not need a large kitchen, and you can hire much less staff. However, the risk of profit loss remains. And it is not always possible to overcome the break-even threshold: rent, salary, purchase – all this can easily absorb earnings.
Therefore, it is very important that your bar has an ideological feature that will attract new customers and will not let regular visitors forget about the institution. By the way, I think it's better to create your own trends and be pioneers, rather than copying some concepts and interiors from Pinterest. Let them repeat after you. This also applies to the menu. For example, we "swayed" with cocktails for a long time, drank only terry classics. And now it's exactly the opposite – a generation of people has grown up who are interested in understanding this, trying new things, experimenting with signature drinks.
Notice how highly valued bartenders have come to be. They are now perceived as artists, keepers of secrets and special knowledge about alcohol, and not just service personnel. Actually, this is what I said at the beginning – the level of consumer culture has grown, and now the creation of a bar is the creation of an intellectual product. People come to bars for entourage, for something unusual and interesting. For a special approach to visitors. I think this is the main secret of a successful bar. At least this confirms my personal experience of opening several establishments. By the way, we decided to write a book about this and record a podcast "How to cook a restaurant." Its first releases will appear very soon.