City


, 0 min. for reading
In Moscow, a thief was detained, who, posing as a trainee cashier, robbed supermarkets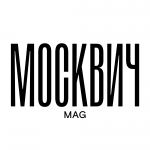 On account of "gentleman of fortune" at least three episodes. According to investigators, he managed to steal about 100 thousand rubles.
The thief came up with an original scheme. He came to the store, said that he was an intern, and even showed some kind of badge to confirm his words. This "document" suited the management quite well, the man was given a uniform and sent to be trained at the checkout. Having seized a moment when the mentor left the "trainee" alone, he raked out all the cash from the cash register and calmly left.
The man managed to pull off his trick in shops on Novatorov, Novocheremushkinskaya and Profsoyuznaya streets. And these are only those places where the crime was recorded by the camera. video surveillance.
Photo and video: MIA Media
Subscribe: