City


, 1 minute. for reading
Juan or still Vanechka? Muscovites are offered to choose a name for a vicuña cub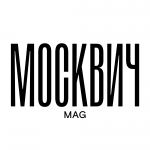 There are other proposals for the Red Book animal.
Vicuñas are wild relatives of the camelid alpacas that live in South America. This species is listed in the Red Book, because during the colonization of the mainland they were shot by the Spaniards in order to free up pastures for livestock. In addition, vicuna wool is the most expensive in the world. That is why these animals are rarely found in zoos.
Despite the difference in climate, these artiodactyls live in the reproduction center of the Moscow Zoo and feel very good – they spend the whole year in an open enclosure and breed. True, in their usual environment, they usually give birth in the spring, but because of the cold winters near Moscow, they bring offspring in our country in the summer. And on July 14, a cub was born to the vicuñas.
And now the zoo staff give the opportunity choose on "Active Citizen" a name for a newborn boy. They offer the following options: "Cashmere – for soft fur, Dandelion – for its fluffiness, Ray and Ryzhik – for sunny color. You can also choose the name Juan – after all, this animal comes from South America. Another suggestion: name the baby Vanechka – although he is a South American, he was born in Russia.
By the way, the baby's father's name is Czech. However, the zoo even likes to give exotic animals the most common Russian names – for example, there lives pygmy hippopotamus Ksyusha.
Photo: shutterstock.com
Subscribe: