City


, 1 minute. for reading
Large circle metro line will give Moscow more than 6,000 jobs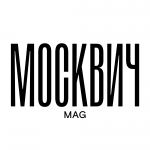 Few people think about how many people work in the subway, but when such statistics appear, you are amazed.
It turns out that only 6,000 people will work at the BCL when the line is completed and it closes.
"Already launched sections of the BCL have given the city 4.3 thousand jobs, and the closure of the ring will give another 1.8 thousand jobs," Moscow 24 quotes Maxim Liksutov, Deputy Mayor for Transport and Road Infrastructure Development.
He clarified that 67,000 people work in the metro, and more than 200,000 in total in Moscow transport. Considering the growing metro scheme, the number of employees will only increase, because new stations, depots, cars and escalators will have to be served by someone.
For comparison: in the largest private company in Russia, X5 Group (Pyaterochka, Perekrestok, Karusel networks), 339 thousand people work throughout the country, writes Forbes. That is, only one and a half times fewer people work in our city transport than in the three largest chains of grocery stores across the country.
Photo: Mikhail Frolov / Komsomolskaya Pravda / East News
Subscribe: